Who doesn't love savoring products that come with the words "acorn-fed" and "100% Ibérico"? In fact, more and more of us are looking for ease not only in our day-to-day lives but also when we want to savor our favorite Ibérico products.
Hand-cut, vacuum-packed products are one of the best ways to buy and consume Dry-cured Acorn-fed 100% Ibérico Pork ham, pork shoulder, or sausage products. If you're not skilled in the art of cutting, this is your best bet. Why? Well, let us tell you… Vacuum-packed slices keep all the product's organoleptic properties intact, including the scent, flavor, aroma, and texture, leaving them ready to serve and savor as if they were recently cut.
Conservation: A key point
We at Ibéricos COVAP are pleased to offer you recommendations so you can enjoy dry-cured acorn-fed 100% Ibérico products in slices quickly and easily.
Once you have purchased the hand-cut, vacuum-packed product, like our box of COVAP Alta Expresión slices, follow the steps below to ensure that your experience savoring the 100% Ibérico pork ham, pork shoulder, or sausage products is perfect.
It is important that the packages of slices don't go through sudden temperature changes, since these changes can alter the product's organoleptic properties. If you're going to eat them within a few hours or days, we recommend that you store them in a cool, dry place, like a cellar, basement, or pantry, without the need to store them in the fridge. These tips particularly apply to 100% Ibérico pork ham, shoulder, or loin. If you're not planning on eating them soon, you should ideally store them in the fridge to delay the oxidation of the fats and extend the shelf life of the sliced product.
If you choose this second option of storing them in the fridge, you should take the package out half an hour before eating it to ensure that the product warms up to the ideal temperature for consumption (between 20 and 22ºC) and make sure that the slices don't stick together. After warming it for half an hour, we recommend opening the package and aerating the slices. And now they're ready to serve and enjoy!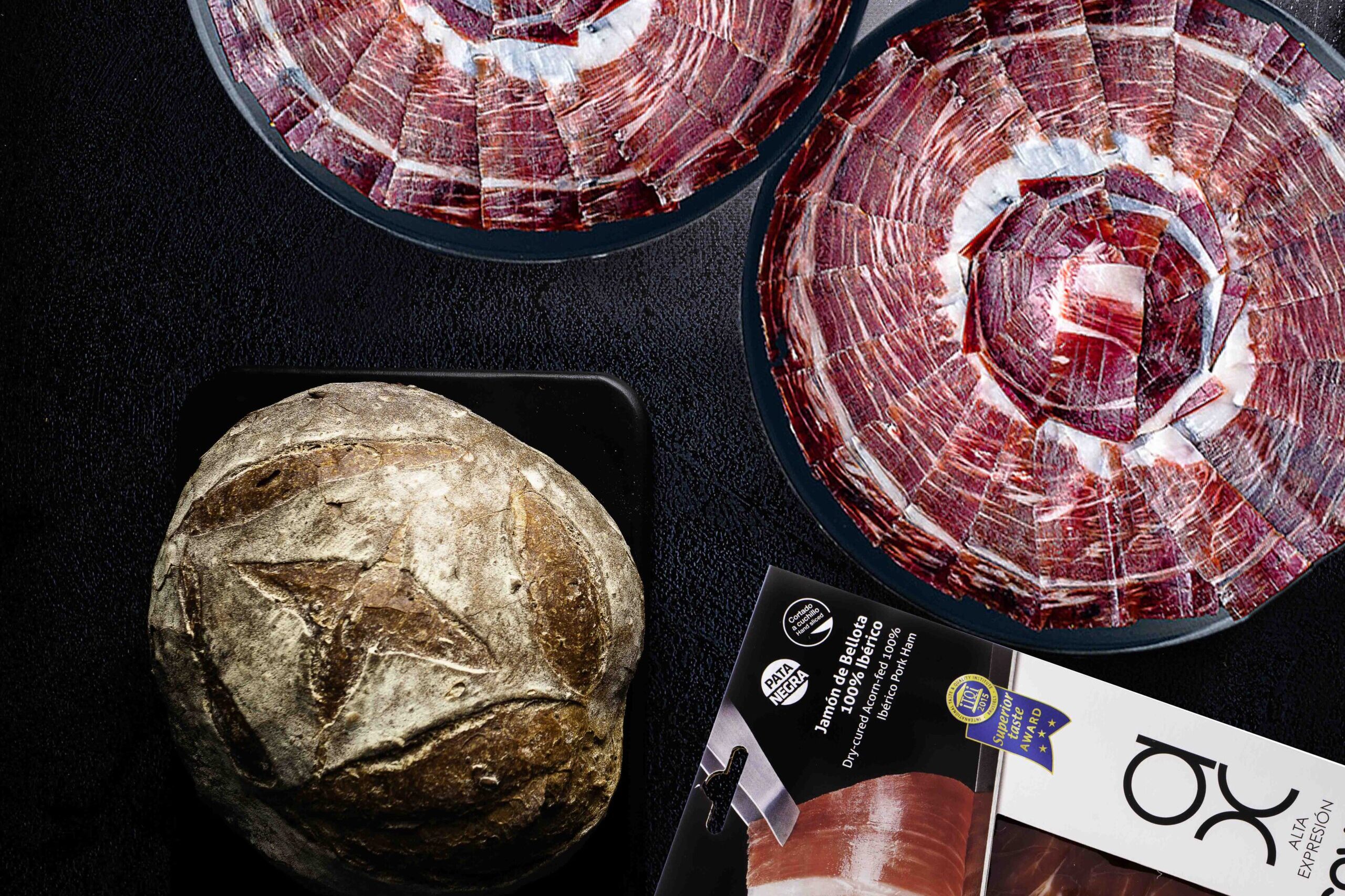 Slices: An easy way to enjoy Ibérico pork products.
The option of purchasing Ibérico pork products in slices is a much quicker and easier way to enjoy this delicacy. Slices tend to be a good alternative for times when you want to make something delicious for lunch or dinner but you prefer to give your foodie side a break. Plus, it's also a great way to make a breakfast or brunch with delicious toast drizzled with extra-virgin olive oil and poached eggs. We find Alta Expresión slices to be the best way to enjoy an 100% Ibérico product in your everyday life. Yummy!