Whole Hams
Boneless Ham Acorn-fed 100% Ibérico
Jamón 100% Ibérico de Bellota boneless format | The iconic "Pata Negra"
Alta Expresión Boneless Dry-Uncured Acorn-fed 100% Ibérico Pork Ham is truly exceptional. Its juicy meat, thanks to its marbled fat, with intense red and pinkish tones combined with the sheen of the lean meat, offers a unique flavor with an astounding combination of sweet and savory notes that evoke acorns, honey, damp earth and truffle, and result in an explosion of intense, persistent flavor that leaves you wanting more.
This product has won the "Superior Taste Award" 5 years in a row.
See more
Highlights

Breed

100% Ibérico Free Range
| Nutritional information | Per 100g |
| --- | --- |
| Calories | 100 |
| Calories from Fat | 60 |
| Total Fat | 7g |
| Saturated Fat | 2.5g |
| Trans Fat | 0g |
| Cholesterol | 20mg |
| Sodium | 550mg |
| Total Carbohydrates | 0g |
| Dietary Fiber | 0g |
| Protein | 9g |

Ingredients: Ibérico pork ham and Sea salt.

Now we present our iconic Acorn-Fed 100% Ibérico Pork Ham in a boneless format to make it easier to cut and store and so you can get the most out of it.
The Boneless Dry-Uncured Acorn-fed 100% Ibérico Pork Ham that stands out for its premium quality and excellent flavor, cared for by our Master Ham Makers over a lengthy aging period. It is without doubt an exceptional product with a unique, exceptional flavor.
This exquisite product comes from 100% Ibérico breed pigs. A unique animal that gives rise to an extraordinary product.
The Alta Expresión Boneless Dry-Uncured Acorn-fed 100% Ibérico Pork Ham is, without doubt, a food product of the highest category and exclusivity, in addition to being healthy thanks to its beneficial fatty acids, antioxidants, and proteins of high nutritional value.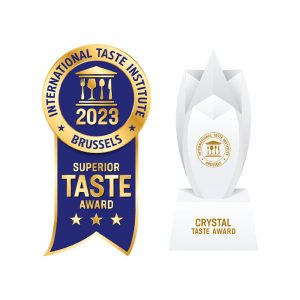 Shipping & Returns
Free shipping on all orders over $49. Smaller orders have a $10 flat rate.
At COVAP we are committed to your satisfaction so we'll do our best to ship your order as soon as possible. Please allow 24 to 48 hours of processing time.  If possible, your order will be shipped the same day, but most likely it will be shipped on the next business day. Once the order is processed you will receive an email with the shipping confirmation and tracking number.
Your order will be shipped using an express service (USPS 3 days or FedEx Express). Once shipped it takes about 3 business days for an order to be delivered, however, due to COVID-19 pandemic delivery services are experiencing some delays so please take it in consideration and plan accordingly. COVAP will not be responsible for third party operations.
Return & Refunds
We have a "no questions asked return and refund policy" which entitles you to return the product within 30 days from delivery date if due to some reason you are not satisfied with the quality or freshness of the product. To initiate a return, kindly contact our support team for a pre-paid return shipping label. We will send you a return label to help you process your return.
Refunds will be issued to the original form of payment.